Finalbion: Efficient, agile, accessible and evolving technology
We have an innovative, secure and constantly evolving technological environment, with a powerful, intuitive and functional interface that facilitates operations with our customers.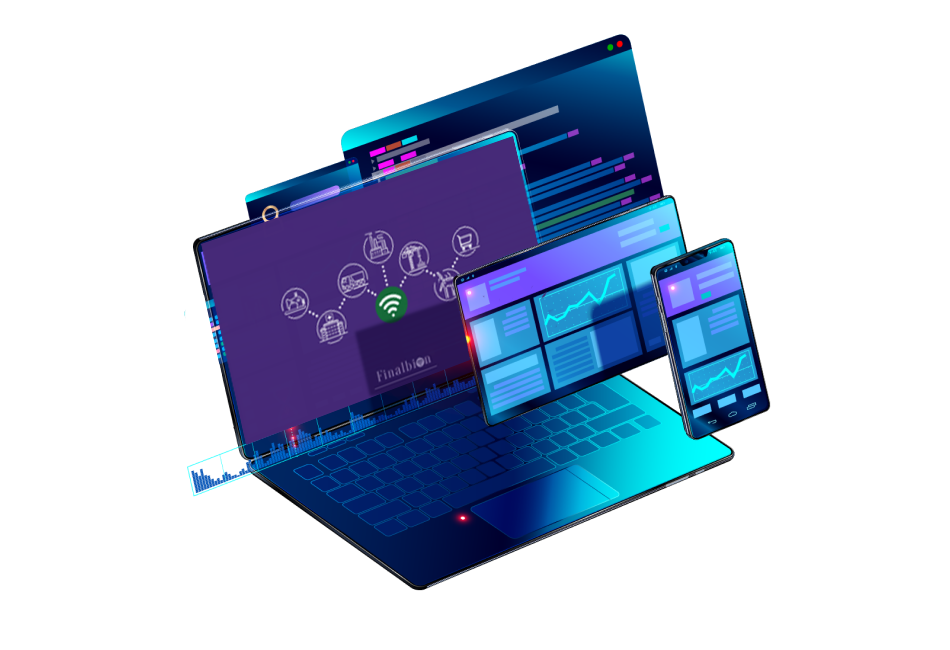 Unique portal that allows you to operate different Factoring and Reverse Factoring (Confirming) financing modalities in just 3 clicks, offering our clients a consolidated real-time view of their financing position with Finalbion.
The platform is configurable in different languages, currencies and with the possibility to obtain reports in different formats.
Safe and efficient processes
Thousands of invoices and payment orders are processed daily at Finalbion in compliance with the most demanding levels of effectiveness and security for our customers, such as the current PSD2 and GDPR regulations.
Our processes are fully integrated without the need for human intervention, and are carried out through the international financial network.
We have our own team specialised in technology and operations that offers technical and functional support to customers and suppliers, achieving their satisfaction and confidence in their operations with Finalbion.